Fun Stuff
Space
"NASA.gov brings you the latest news, images and videos from America's space agency, pioneering the future in space exploration, scientific discovery and aeronautics research."

A great site about spaceflight.

"Get the latest space exploration, innovation and astronomy news. Space.com celebrates humanity's ongoing expansion across the final frontier."

When will the International Space Station be over your location next? You can find out and then look to the sky to find it.

"See this week's sky at a glance with observing tips and maps to guide you to the night sky. Don't miss out on comets, meteors, eclipses, and more!"

"News and information about meteor showers, solar flares, auroras, and near-Earth asteroids."
Other Sites
Fly anywhere in the world in a 3D environment. You can view Google Earth in your browser or you can still download the free desktop version, Google Earth Pro,

here

. You can also explore the Moon, Mars and space in the desktop version. Also check out the historical imagery feature.

It's a great tool to find out information about any country on the globe. You can download older versions of the publication

here

.

The free encyclopedia.
Weather Backgrounds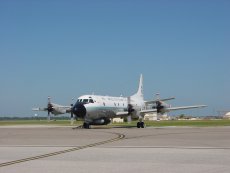 NOAA Hurricane Research Aircraft
Lockheed WP-3D Orion
Registration Number: N43RF
Nickname "Miss Piggy"
Page last modified on September 08, 2022