N42RF - Nickname "Kermit", Lockheed WP-3D Orion
Learn more about Lockheed WP-3D Orion:
Click the image below to view a larger version.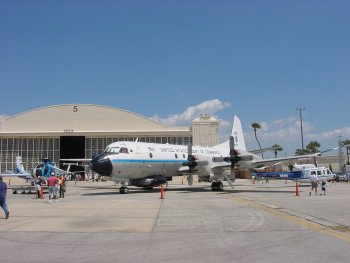 This picture was taken at MacDill Air Force Base in Tampa, Florida on April 4th, 2004. The NOAA hurricane hunters used to be based there. The picture reflects the older color scheme they used to have. This image is released into the public domain. It was photographed by Christopher Hollis.
< Back to NOAA Aircraft