Radar Imagery
This page contains a list of publicly available weather radar imagery worldwide.
Countries on this page are mostly organized by region according to how the United Nations defines geographic regions on the page
here
. (click the "Geographic Regions" tab on that page) This groups some countries that many consider to be in Europe into western Asia instead.
Tropical Globe's Database of Publicly Accessible Weather Radars
Our weather radar database map has been moved to its own page. You can click the image below to view it. Because the map uses a lot of memory, we decided to move the map to a new page.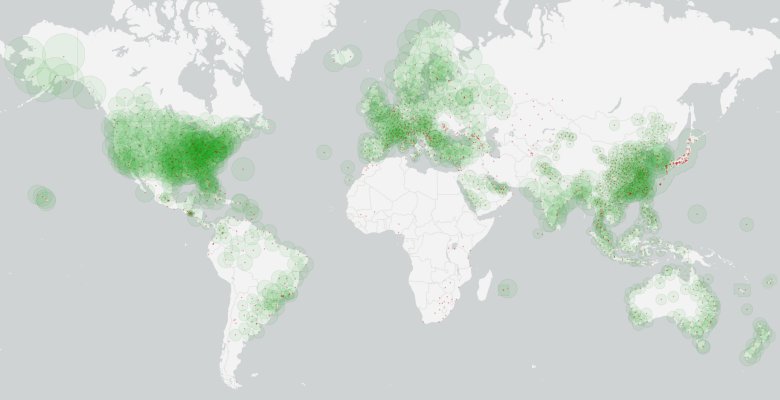 Does the 3D option on our map not work? You may need to enable hardware acceleration or unblock your graphics card. Click here to learn more about how to adjust your browser's settings.
Our
radar database
contains over 1,600 radar sites from over 125 countries and territories. You can click a point on the map to access more information for a radar site, such as for a link that may contain data. For a complete listing of our radars, visit the page
here
.
Many of the radars in our database are from the
WMO Radar Database
. You can click the "About" link in the options panel on our map for more information.
United States Radars
Other North American Radars
South American Radars
European Radars
African Radars
Asian Radars
Oceanic Radars
Page last modified on August 26, 2023